User talk:Tagaziel
Hello, I'm Tagaziel and I'm the cat in charge around these parts. Leave me a message if you want to get in touch!
---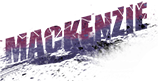 07:29, 28 March 2015 (UTC)
Hey again Tagaziel. I would like to request permission to modify the current Wiki theme's bumble bee yellow to be more of a game-matching set of beige and light grays. The background and black transparency etc wouldn't be modified, just the borders and links. What do you think about that idea?
---